"Bigfoot Eyewitness Radio" is a podcast that delves into firsthand accounts and experiences with the elusive creature known as Bigfoot or Sasquatch. Hosted by dedicated enthusiasts, the show features a variety of guests who share their personal encounters and stories related to Bigfoot. From sightings in remote forests to close encounters on private properties, the podcast covers a wide range of experiences, aiming to shed light on the mysteries surrounding this legendary creature. Whether it's a tale of a Sasquatch peering through a window or an in-depth discussion about the habits and habitats of these beings, "Bigfoot Eyewitness Radio" offers listeners a chance to explore the world of Bigfoot from the perspective of those who claim to have witnessed it firsthand.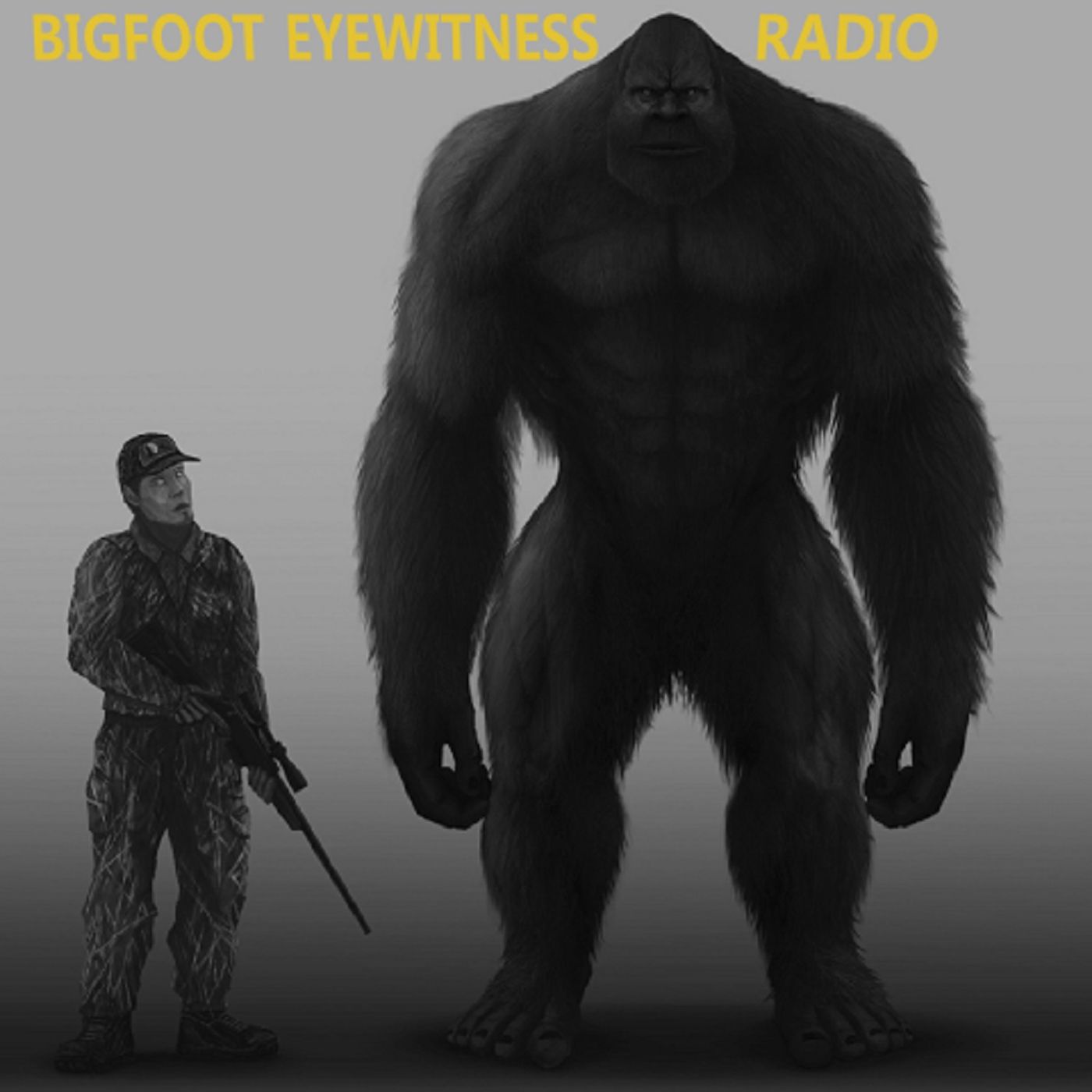 Bigfoot Eyewitness Radio
They're known by many names; Bigfoot, Sasquatch, Yowie, Yeti, Almas and the list goes on. For centuries, eyewitnesses have reported seeing them in forests all over the world.
You might wonder what's it like to have an encounter with a Sasquatch. Well, listen to the show and you'll hear eyewitnesses tell you what it was like for them when they encountered a Sasquatch.
This show is part of the Spreaker Prime Network, if you are interested in advertising on this podcast, contact us at https://www.spreaker.com/show/5008496/advertisement
I Wonder If I'll Ever See a Bigfoot Before I Die – Bigfoot Eyewitness Episode 386
Tonight's guest, Katie, grew up in Nova Scotia, where she now lives, but she's lived in British Columbia also. You'd think, if she was going to have a Sasquatch sighting, she would have had her sighting in British Columbia. That's not where she had it, though. She had it in Nova Scotia, in July of 2018, while she was on her way to work. What's even more ironic about her sighting is, two weeks before she had her sighting, she wondered to herself if she would ever see a Bigfoot before she died. Little did she know, her question would be answered not long after that.
If you'd like to check out my new Bigfoot show, called "My Bigfoot Sighting," you can listen using your favorite podcast app. Here's a link to the My Bigfoot Sighting Channel on Spotify…
https://open.spotify.com/show/2gomYbQG2gM6gPFakCQYNL?si=M0dm3bDfR_ShTiJcHPWoyw&dl_branch=1
If you've had a Sasquatch sighting and would like to be a guest on Bigfoot Eyewitness Radio, please go to https://www.BigfootEyewitness.com and submit a report.
If you've had a Sasquatch sighting and would like to be a guest on My Bigfoot Sighting, please go to https://www.MyBigfootSighting.com and let me know.
If you'd like to help support the show, by buying your own Bigfoot Eyewitness t-shirt or sweatshirt, please visit the Bigfoot Eyewitness Show Store, by going to https://Dogman-Encounters.MyShopify.com
I produce 3 other podcasts that are available for listening on your favorite podcast app. If you haven't checked them out, already, here are links to them…
My Bigfoot Sighting https://www.spreaker.com/show/my-bigfoot-sighting
Dogman Encounters https://www.spreaker.com/show/dogman-encounters-radio_2
My Paranormal Experience https://www.spreaker.com/show/my-paranormal-experience
Thanks, as always, for listening!
This show is part of the Spreaker Prime Network, if you are interested in advertising on this podcast, contact us at https://www.spreaker.com/show/5008496/advertisement